Created for people just like you.

Designed by the hardworking, 4thehardworking.

Researched

Researched formula using the most effective ingredients to date.

Proudly Canadian

4thehardworking Supplements is a Canadian owned and operated supplement and lifestyle brand.
AVAILABLE NOW
Renu Brain Advanced Nootropic
Regular price
Sale price
$38.00 USD
Unit price
per
Sale
Sold out
Renu Brain was designed to assist those putting in the extra hours. However, all this hard work increases the chances of burning out, or what we call "brain fog." To prevent this from happening we selected specific ingredients to alleviate the hazy mental state and temporarily increase cognitive function.
Share
View full details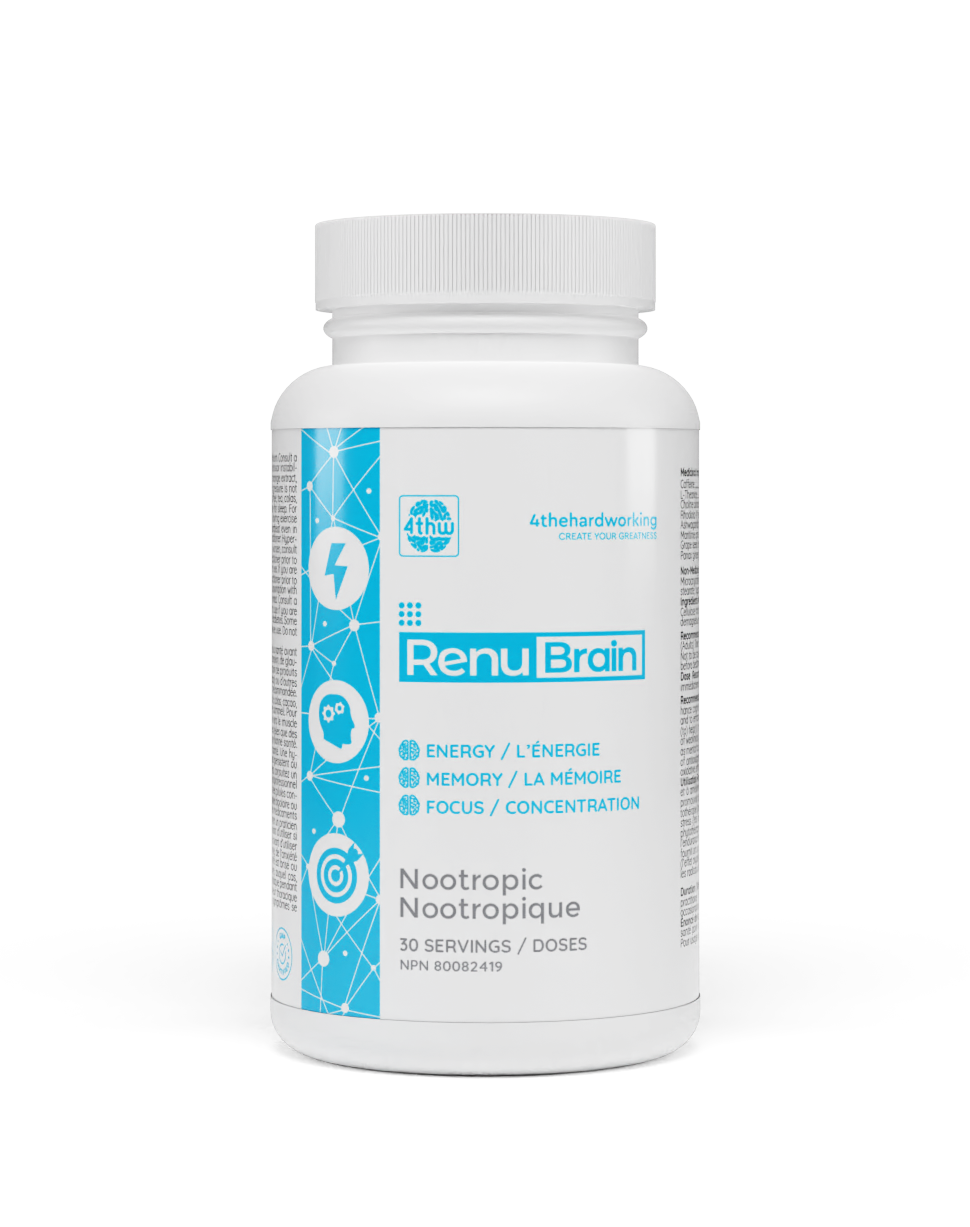 As Featured On.
Wellness Magazine recommends Renu Brain as the go-to nootropic for increasing cognitive function, memory, and focus.

Learn More
What Customers Say About Renu Brain.
BETTER FOCUS AND PERFORMANCE

"I use these at work when I'm feeling a little run down or need a little boost to complete a task at work. I definitely feel an improvement when I take these as I feel I'm able to focus better and perform better cognitively".

- Jeremy

GREAT PRODUCT

"I tried this product for one month and I noticed a few things: - no brain fog; - increased focus (work was thankful); and - I wouldn't say it was memory recall; however, I was able to direct my thought process in a way that allowed me to retrieve the necessary information for whatever I was doing. Overall my cognitive functions were working quite well. I'd recommend trying this product out so you can see for yourself the difference it makes!"

- Robert

POSITIVE EXPERIENCE

"It should be noted that before using Renu Brain I have been Skeptical of nootropic formulas. That being said, after utilizing Renu Brain for a couple of months, I was pleasantly surprised. It appeared to improve concentration and attentiveness throughout the entirety of the work day, to the point I was supplementing it for several cups of coffee that I typically have. I would definitely recommend this product".

- Brett
Who is Renu Brain™ for?
Entrepreneurs

Make your mark by creating something you are passionate about and sharing it with the world. Nothing comes easy in business, but with hard work and determination you can realize your potential.

Students

Before you can do, you must first learn. First few years away from home embarking on a journey to better yourself with the knowledge and teaching of others. This is an exciting opportunity to discover great things. Stay the course and you can achieve anything.

Athletes

At the dawn of sunrise you put on you shoes and prepare to challenge yourself and progress through exercise, meditation and maintaining a healthy lifestyle. All these things promote wellness and can better prepare you for the stresses of the world. No challenge is too great for those with the will to push forward.

Gamers

You practice daily to hone your skills and as you develop you take on bigger challenges. Gamers have enticed the masses in the world of E-sports and can now obtain full scholarships to complete at the professional level. Those hours dungeon crawling and quick-scoping didn't go to waste as thousands of followers tune in to watch your livestream performance.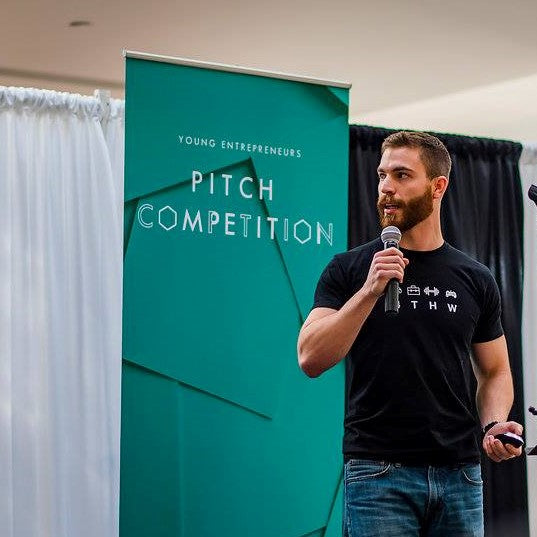 Helping Others "Create Their Greatness"
I want to help the people who are already pushing their limits, but want to do more. People who are trying to reach the next step, but they're burning out or overworked. I want to help them realize their potential so they can create their own greatness.
-Adam Comeau
Founder of 4thehardworking Supplements